In 2022, many authors make outstanding contributions to our journal. Their articles published with us have received very well feedback in the field and stimulate a lot of discussions and new insights among the peers.
Hereby, we would like to highlight some of our outstanding authors who have been making immense efforts in their research fields, with a brief interview of their unique perspectives and insightful views as authors.
Outstanding Authors (2022)
Takuji Okusaka, National Cancer Center Hospital, Japan
Takuji Okusaka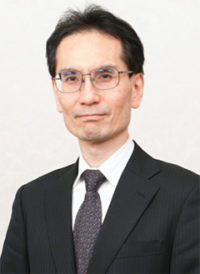 Takuji Okusaka is the head of the Department of Hepatobiliary and Pancreatic Oncology, National Cancer Center Hospital, Japan. He is a medical oncologist who specializes in hepatobiliary and pancreatic cancer. One focus of his research is development of new effective treatment modalities for patients with hepatobiliary and pancreatic cancer. Towards this objective, his mission is to conduct clinical trials of novel promising agents to establish cutting-edge medical treatments for these diseases. He is the chief investigator of "A phase III trial of neoadjuvant Gemcitabine + Cisplatin + S-1 (GCS) vs. surgery first for resectable biliary tract cancer" funded by the Japan Agency for Medical Research and Development, and serves as the Chief of the Guideline Committee for Pancreatic Cancer of the Japan Pancreas Society.
To Dr. Okusaka, a good research should pursue universal values, show clear conclusions that can translate into benefit for the society, and must be described in a clearly written manuscript, using simple figures and tables that can be easily understood by the readers. Moreover, there should be no ethical issues with the research.
In Dr. Okusaka's opinion, the key skill sets of an author include being able to present a paper that can be easily understood by readers, and being able to analyze related research and present the significance of one's own research in an easy-to-understand manner.
Academic writing takes a lot of time and effort. What motivates Dr. Okusaka to do so is the desire to share the results of his research with a wide section of the fraternity, receive feedback, and give back to the society.
Furthermore, Dr. Okusaka believes that Conflict of Interest (COI) may influence the value of a research. It is therefore very important to publish a COI statement along with the results of a research to allow proper evaluation.
(By Nicole J. Li, Brad Li)