Organized by the University of Hong Kong, the theme of the 3rd Hong Kong International Oncology Forum is "New Frontiers in Precision Medicine and Immuno-oncology".
It will feature highly respected internationally renowned speakers who will share significant new developments and scientific advancements that will impact the future of Precision Medicine and Immuno-oncology. The programme committee is now working enthusiastically to invite International and Local Faculties in the field to gather at the 2-day Forum to share their experiences and the latest advances.
We cordially invite your colleagues and you to attend this Forum and submit abstracts. Please refer to our website (www.hkiof.org) for more information. Presenting author of the accepted abstracts will enjoy a complimentary registration to attend the Forum.
Submit Abstracts and Register NOW!
Deadline for Abstract Submission: 15 September 2019
Click here for online abstract submission
Deadline for Early-Bird Registration: 30 September 2019
Click here for online registration
More Forum Information:
Enquiries:
HKIOF 2019 Forum Secretariat
c/o International Conference Consultants Ltd.
Tel: (852) 2559 9973
Fax: (852) 2547 9528
Email: enquiry@hkiof.org
Website: www.hkiof.org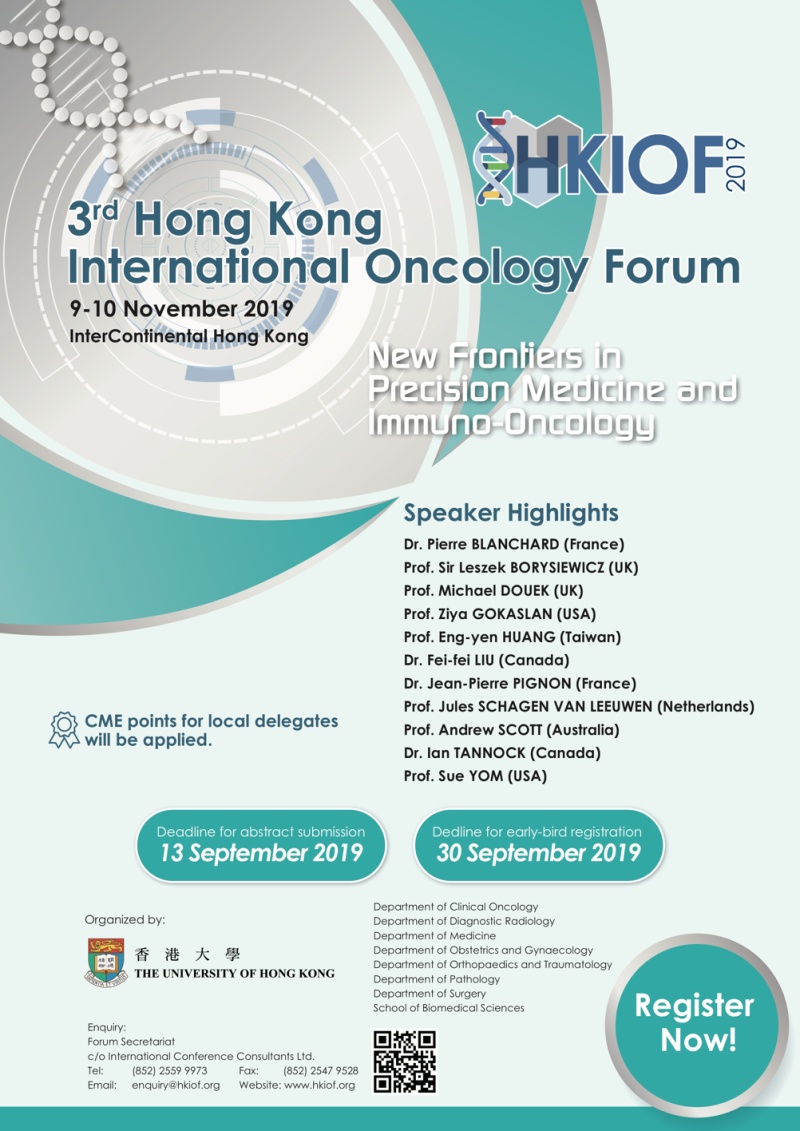 ---